Training 
Customer Service • Call Centers • Contact Centers • IT Service Desks • Shared Service Centers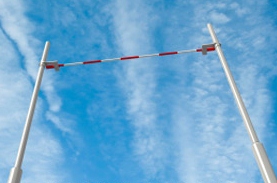 As your company meets the needs of the evolving competitive environment and your internal organizations move toward standardization, improved service technology and continuous improvement, it is necessary to provide tools and skills to continuously prepare employees at all levels to meet the challenges of their roles. A well developed and presented training program is vital to insuring your company or organization moves forward and "raises the bar" for overall performance, service and quality.
The training process, content and delivery is critical to achieving the performance and service goals established for your High Performance Center. LCI can develop and present training based on identified needs from organization assessments, performance review sessions, employee input, customer input, knowledge management changes, and key stakeholder communications.   Commitments from management and employees are required to insure that employees stay current with identified learning opportunities to assist both the organization and individual employees with achieving expectations.  
LCI specializes in customer service, call center, contact center, IT Help Desk, IT Service Desk and Shared Services training for all levels of employees and staff within these organizations. 
We have divided our High Performance Center training into two tracts: Leader Training and Front Line Training. 
Employee Motivational Presentations 
LCI's Motivational Presentations can assist companies, customer service organizations and employees:
1) Improve Performance,
2) Show Appreciation, 
3) Lighten the Mood, Ease Tension and Anxiety, and
4) Provide Strategies to Deal With Life and Work. 
LCI's training programs are developed with our clients' input and assistance to match their needs, requirements and goals. We work with each of our clients to design a customized training approach, materials and curriculum to ensure training programs exceed expectations.  All our learning sessions are conducted on-site at the client facilities using the most suitable delivery methods for your organization. We strive to help clients attain organizational goals and maximize their investment.
LCI is committed to client success, every step of the way.